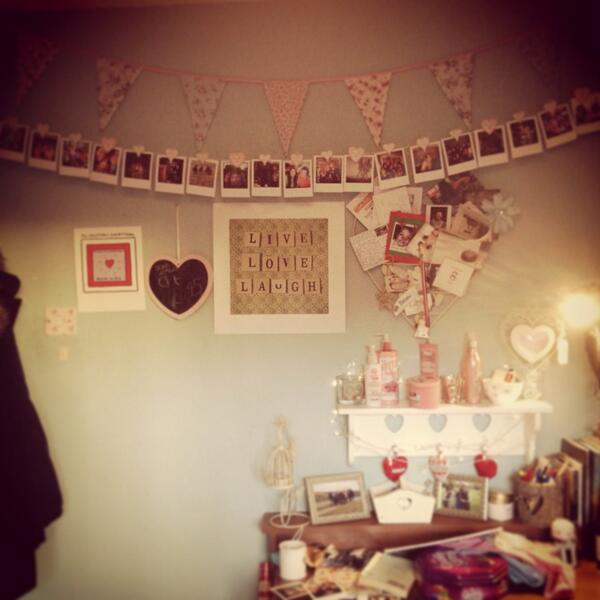 This is the current state of one of my bedroom walls! I still love this, but my room on the whole is looking a bit tired so in a couple of weeks I'm FINALLY going to have it sorted out (room tour coming!)
I've got bags of homely stuff that I've been accumulating over the past few weeks, so I may post a haul of exciting interior bits (I've definitely paid The Range's workers' wages). One day this week I need to order some carpet (yippee) and a bed, but following that, we're nearly done and I am far too excited!
More updates to follow...